Meet My Father, Phillip W. Slacum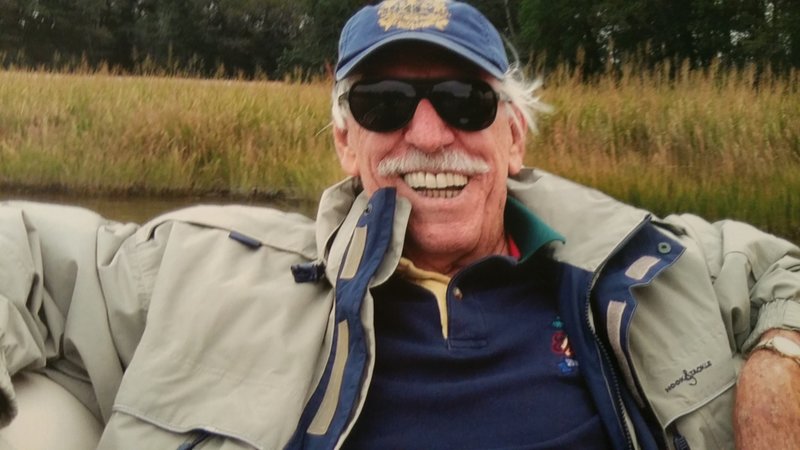 The day my father told me he was sick was the worst day of my life – my whole world was suddenly shattered with that one word, cancer. I flew to Maryland right away, so anxious to see him, but at the same time, afraid to face him and just fall apart. But my father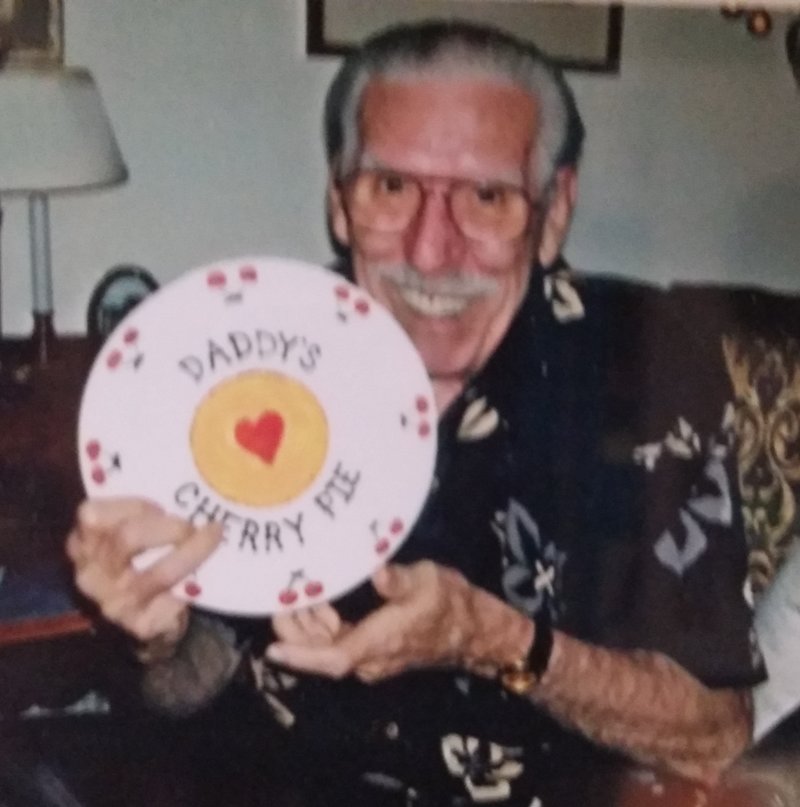 was amazing. Anyone who called or stopped by was instantly put at ease, as my father started telling stories or cracking jokes. His strength and courage were nothing short of inspirational.
If you were fortunate enough to have known my father, you already know what an extraordinary man he was. For those of you who weren't so fortunate, let me tell you a little bit about my Daddy.
He was born at home on September 19, 1930 in Lakesville, MD, the only son of the late Bessie and Emerson Slacum. Daddy grew up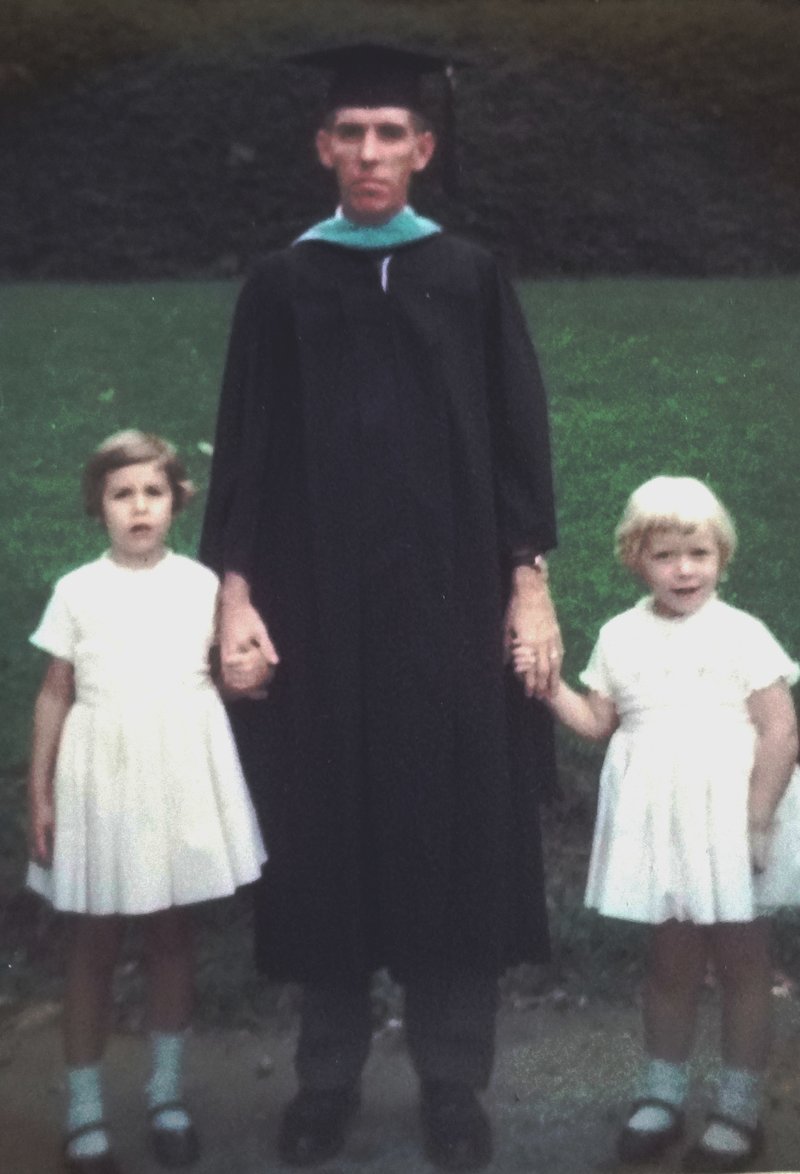 poor, raised by his mother and several adoring aunts. Although education was important to his mother, graduating high school was not a luxury available to his parents and most of the rest of his extended family. Daddy not only graduated high school, but went on to earn his B.S. at Salisbury State Teachers College, now Salisbury University, and his M.A. from Appalachian State University.
Daddy's undergraduate work was interrupted by Uncle Sam. He went to Signal School at Fort Gordon, GA then served in the U.S. Army Signal Corps, stationed at the European Headquarters in Germany during the Korean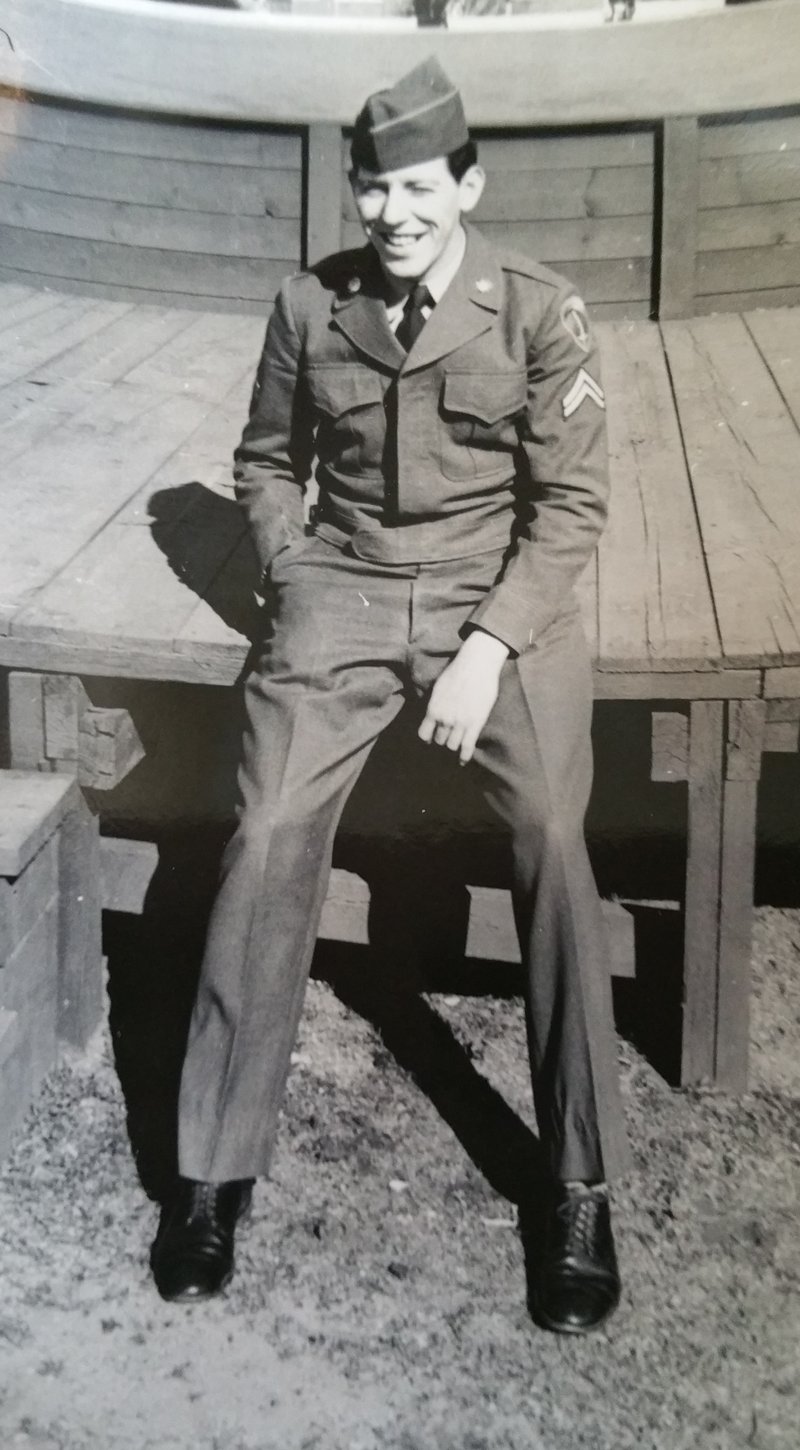 War. After serving his country, he went back to college, then began his career as an educator. He touched the lives of students in Maryland and Delaware as a teacher, vice principal, principal, assistant superintendent, and superintendent of schools.
Everyone knew my father for his love of sports. He was an amazing athlete, and excelled at every sport he tried. But even more than athletics, he loved KIDS, and he could bring out the best in any kid who was willing to give it a shot, as a coach or as an educator. And he was definitely a champion of the underdog. When the Salvation Army started their football program and held their draft, there were enough kids left over to make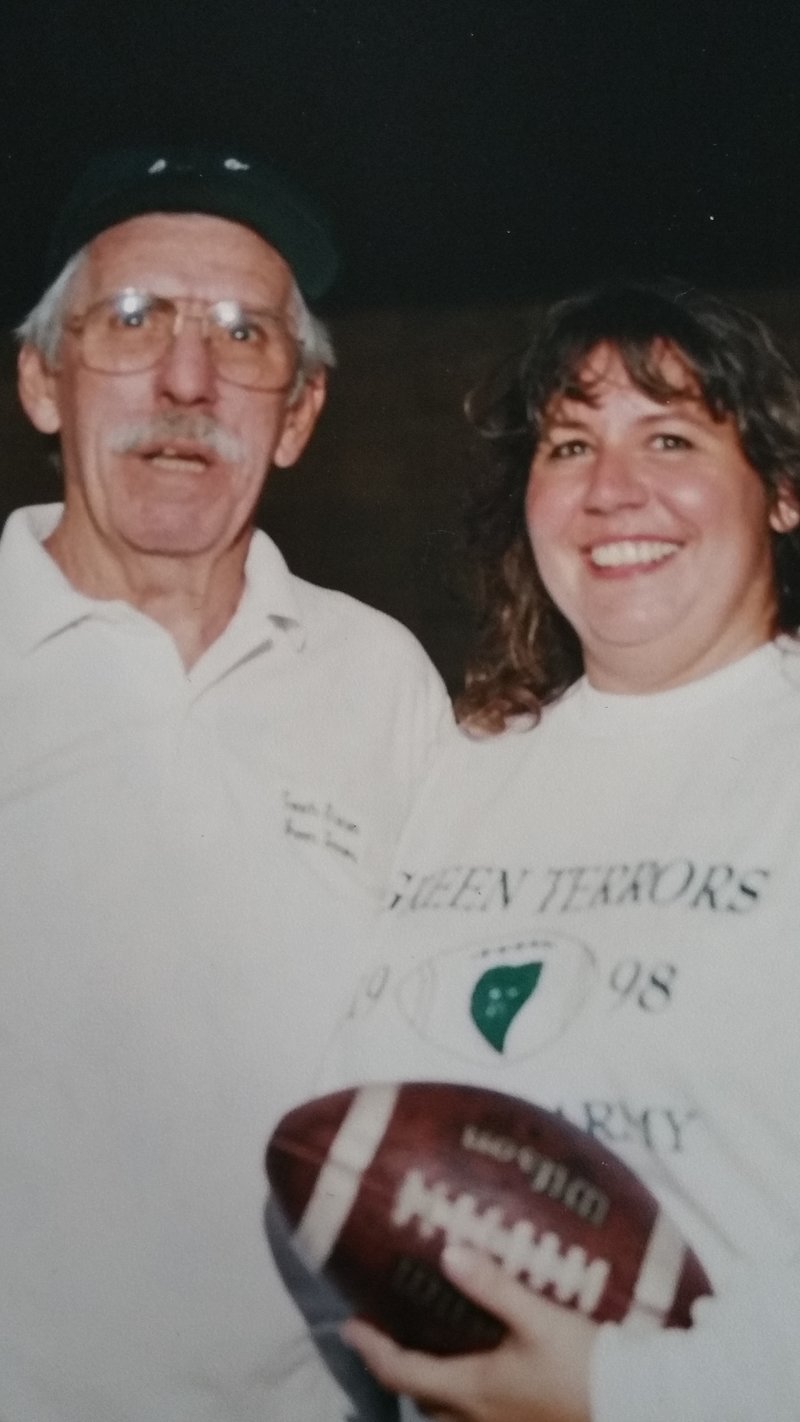 another team. Daddy and his close friend Lloyd Harrington agreed to coach those "leftovers," and they won the first Red Shield championship. Their sincere interest in each boy helped them all to excel individually, and as a team. Many years later, I was a head football coach at the Salvation Army, and my father presented me with the silver football he had been given that first winning season. He was a hero to so many of those kids, who didn't have money for team pictures, rides to and from practice, or even a parent who would go to school conferences when there were academic or behavior problems. Daddy was there for them, and he taught me to be there for them, too. Daddy and I were the first father-daughter coaching team at the Salvation Army, and together, we led our boys to the league championship. It was an experience I will cherish forever.
When I found out he was sick, I knew right away that I needed to be here for him and with him, and I am lucky enough that my husband, David, and daughter, Donna, and grandchildren back in Texas made that possible. And what a gift that has been! I was able to spend five months with my Daddy, cooking for him, taking care of him, and just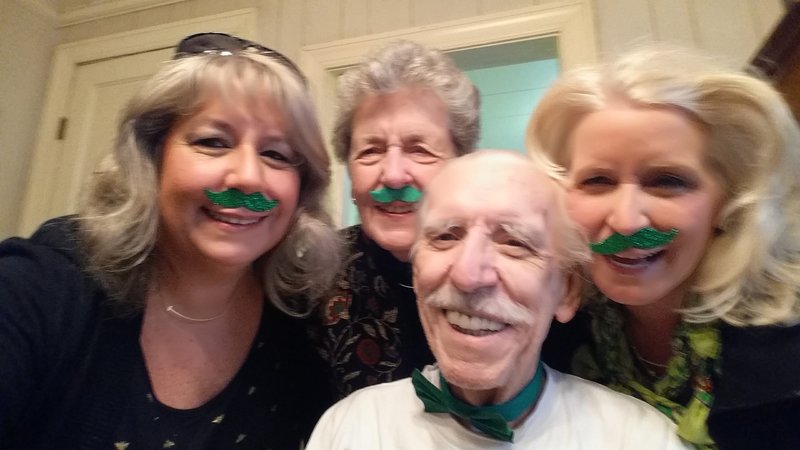 hanging out with him. We went through old yearbooks, pictures, family history and anecdotes… In those last five months, with his family and friends around him, we created so many new memories to cherish – stories, jokes, big family dinners, and laughter. So much laughter. And while we all made the most of the time we had left with him, at the end of each precious day there was always the realization that we were one more day closer to the day we would lose him. April 23, 2015 was the day my heart broke, but that day also brought peace, as I know that Daddy is heaven now, and his suffering has ended.
Phil Slacum was a lot of things to so many people – teacher, coach, mentor, benefactor, friend – and he will be missed by everyone who knew him. But to me, he was my Daddy, and nobody will miss him more than I do.
I love you, Daddy.
The Phillip Slacum Memorial Scholarship
Salisbury University held a special place in Daddy's heart for several reasons. He and my mother, Jean, met and graduated from SU. Years later, he proudly watched as both my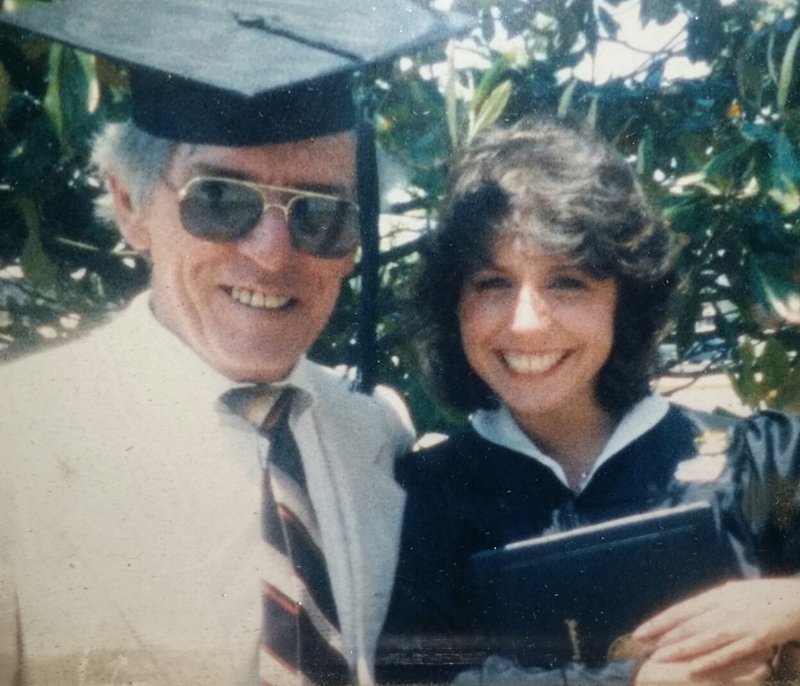 sister, Linda, and I, and later two of his grandchildren, went on to earn degrees from his alma mater. One of his proudest accomplishments was being an inaugural inductee of the Salisbury University Athletic Hall of Fame in 1985.
When you make a purchase here at The Father's Daughter, you will be offered the opportunity to donate to the Phillip Slacum Memorial Scholarship Fund at Salisbury University. No amount is too small or too large. Or, if you would like, you may send a check directly to
Phillip Slacum Memorial Scholarship, c/o Salisbury University Foundation, Inc., P.O. Box 2655, Salisbury, MD 21802.

My father touched the lives of so many young people when he was living. I hope you will consider helping him continue to do so for years to come.